For Christ's Glory, For Students' Hearts and Minds, For Your Family's Growth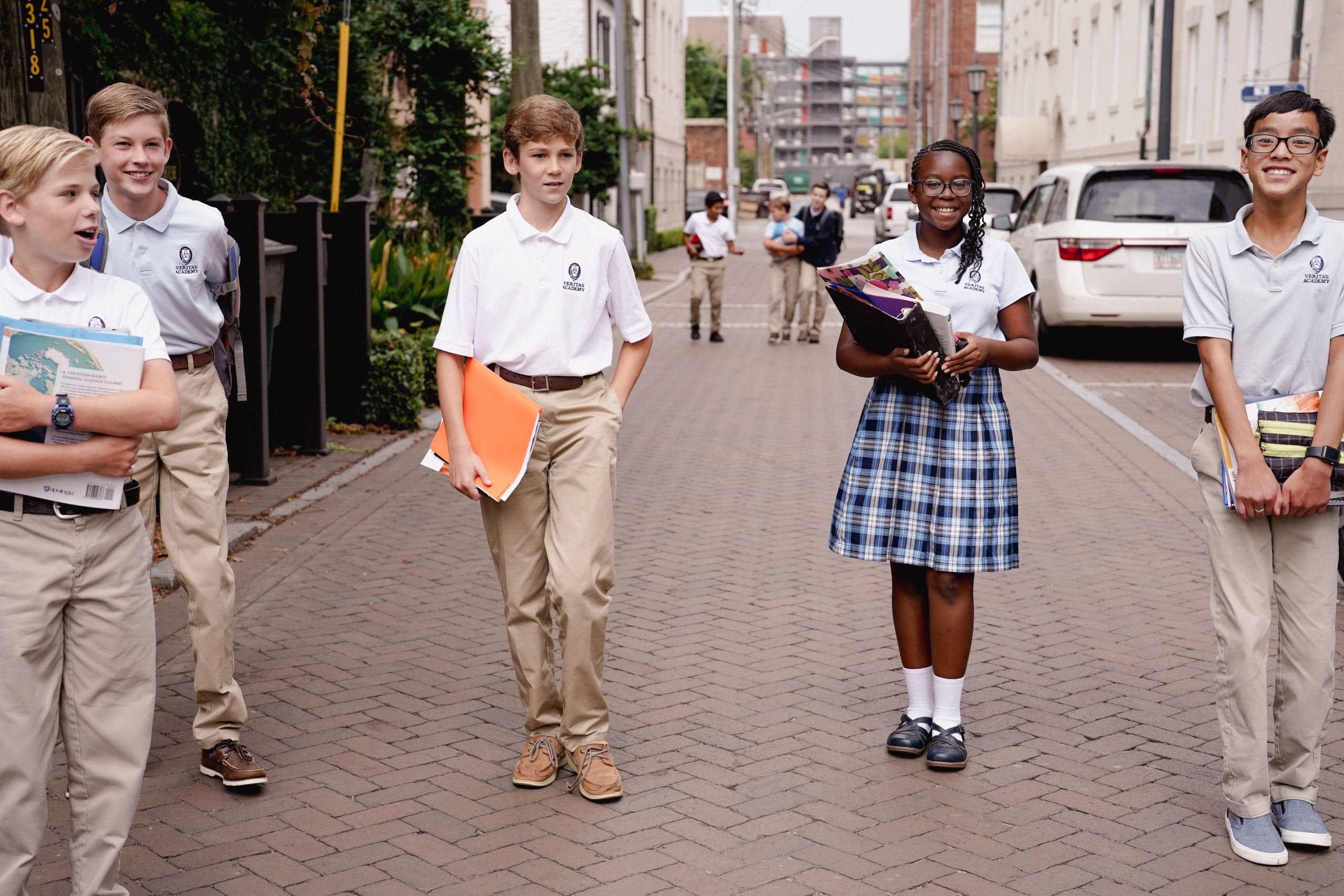 Classical, Christian, and Covenantal Excellence for the Children of Savannah
Since 1998, Veritas Academy's mission has been to provide a Classical and Christ-centered education that honors the role of parents in the education of their children. We believe that true education culminates in wise and virtuous students who are being conformed to the image of Christ. We believe that every aspect of our children's education must be intentionally founded upon biblical truth. From our foundation to our future, we continue to press towards this purpose - leaving a legacy of truth for our children and our children's children.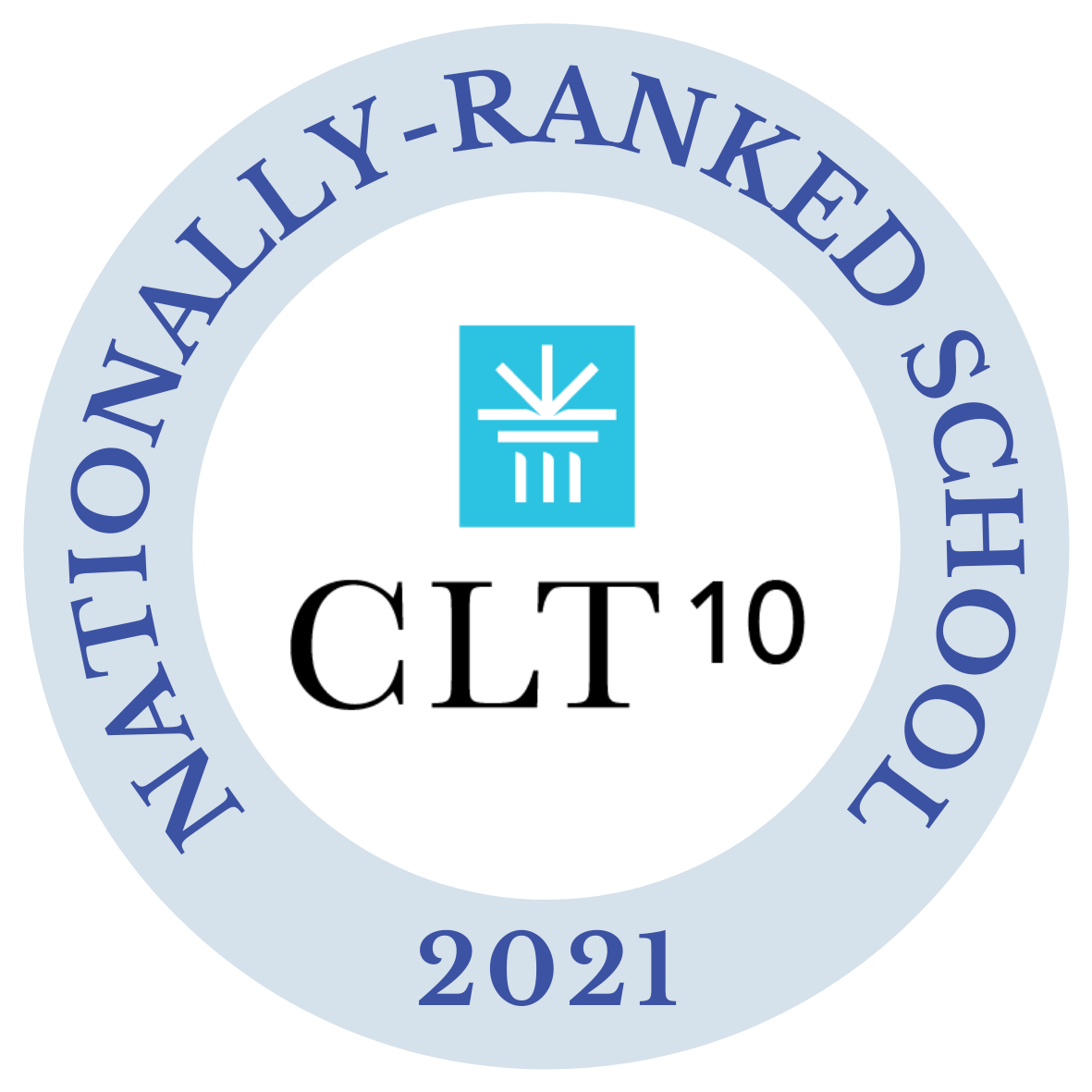 Veritas Academy Receives National Award for the CLT10
Veritas
Academy has been named one of the Top 20 Schools (#16 out of hundreds of schools nationwide) in the Classical Learning Test's 2020-2021 National School Rankings.
This award recognizes Veritas' student body for collectively receiving one of the highest median scores in the nation on the CLT10. The CLT10 is a college preparatory exam and PSAT®️ alternative designed for 9th and 10th graders and offered by the Classical Learning Test. Evaluating English, math, and critical reasoning skills, it provides a comprehensive measure of achievement and aptitude and engages students with classical texts from the most influential authors across time. Since its inception in 2016, Classical Learning Test has offered assessments steeped in more intellectually rich and rigorous content than other standardized tests. Out of the hundreds of schools that take the CLT10 every year, Veritas Academy is thrilled to receive this distinguished recognition and celebrate this remarkable achievement!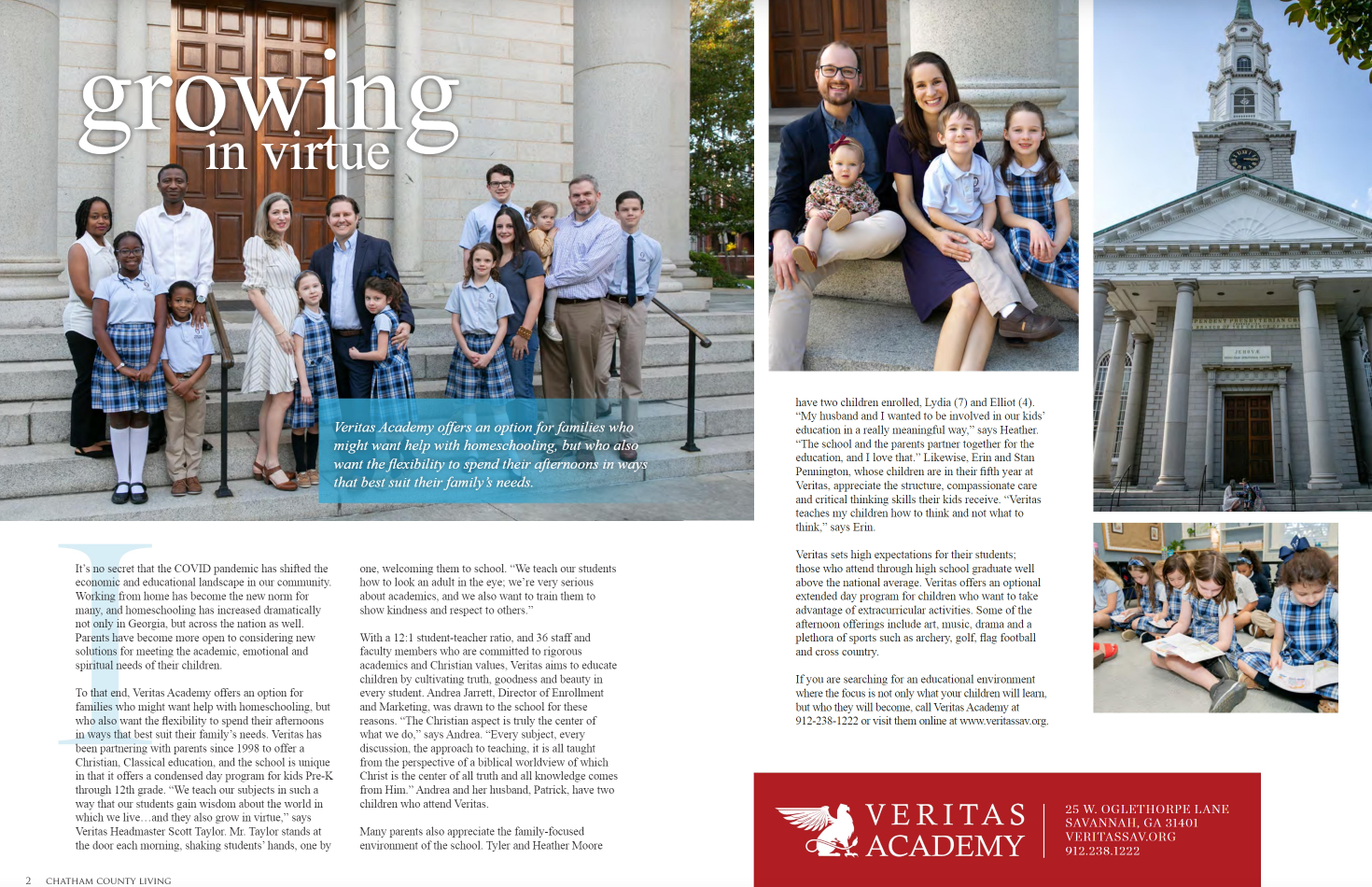 Veritas Academy was recently featured in the Fall 2022 issue of Chatham County Living Magazine
Read the full Article

Category:
From the Headmaster
No categories
---